Zamfara Receives 55,920 Doses Of AstraZeneca Vaccines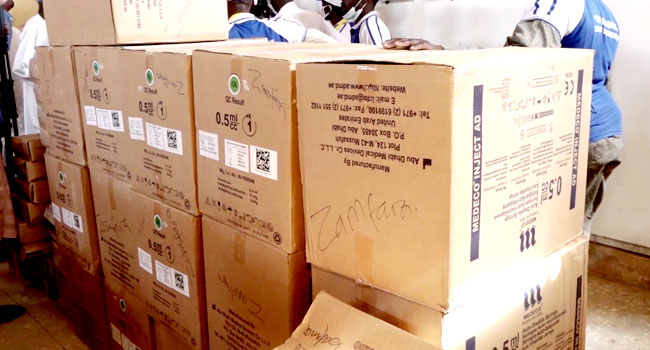 The Zamfara State government has received a total of 55,920 doses of Oxford-AstraZeneca COVID-19 vaccines from the Federal Government.
Yahaya Kanoma, who is the Commissioner for Health in Zamfara, received the vaccines on behalf of the state government on Thursday in Gusau, the state capital.
He said, "We received our consignment from Sokoto; we received 55,920 doses and if it is to go for two cycles, it will be given to 27,960 people.
Source:-https://www.channelstv.com/2021/03/11/zamfara-receives-55920-doses-of-astrazeneca-vaccines/