Umahi To Ebonyi Youths: Remove Your Minds From Politics, Succeed First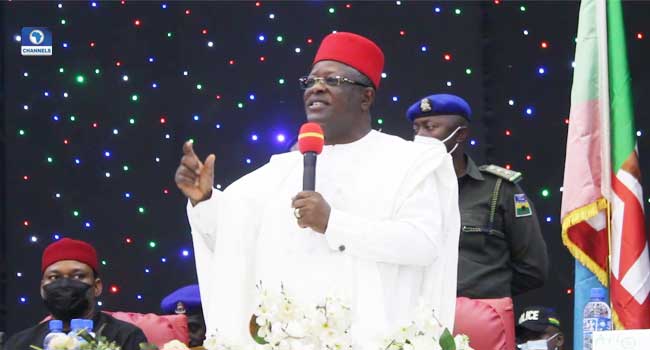 Ebonyi State Governor, Dave Umahi, has cautioned youths of the state against indulging in politics, telling them to be successful first.
The governor gave this directive on Wednesday during an Ebonyi State #EndSARS Summit hosted by the state government in Abakaliki.
Umahi said, "Remove your minds from politics and succeed first. Those who are manipulating politics are the wealthy men and women.
Source:-https://www.channelstv.com/2021/03/10/umahi-to-ebonyi-youths-remove-your-minds-from-politics-succeed-first/