Supreme Court Dismisses Appeals By Oshiomhole, Upholds Sack Of Igo Aguma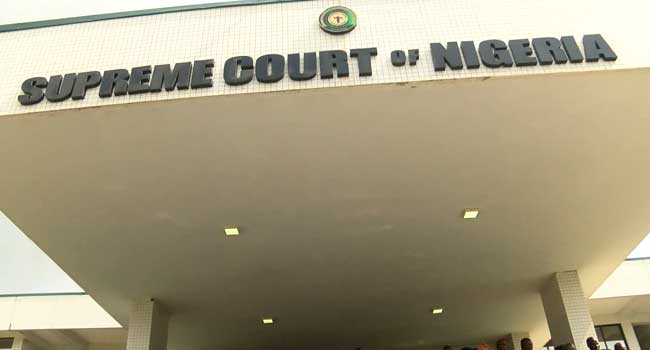 The Supreme Court has dismissed the appeals filed by a former National Chairman of the All Progressives Congress (APC), Adams Oshiomhole, and the ex-caretaker committee chairman of the party in Rivers State, Igo Aguma over Mr. Aguma's sack.
In a unanimous judgment, a five-man panel of the apex court upheld the December 29, 2020 judgment of the Court of Appeal in Abuja, which set aside an earlier judgment of the high court of rivers state.
In the lead judgment prepared by Justice Adamu Jaoru, but read on by justice Amina Augie, the court held that the appeal was without merit because it was plagued with a litany of jurisdictional issues.
Source:-https://www.channelstv.com/2021/03/05/supreme-court-dismisses-appeals-by-oshiomhole-upholds-sack-of-igo-aguma/