Shooting Spoils Reunion Of Freed Zamfara Schoolgirls With Parents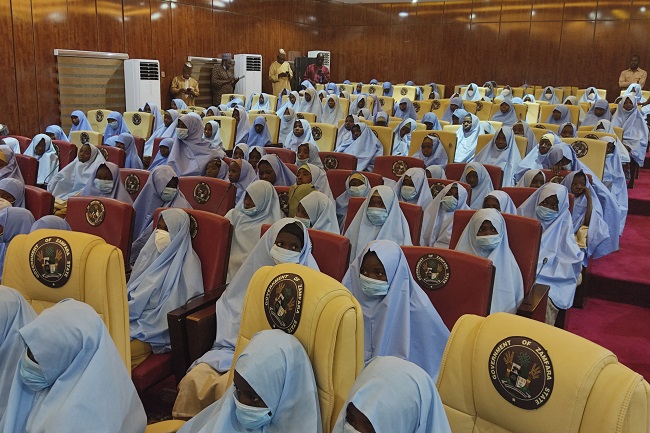 All the 279 Zamfara schoolgirls released by kidnappers this week were on Wednesday reunited with their parents, in an emotional event overshadowed by chaos and shooting by security forces, an AFP reporter saw.
Angered by officials' insistence on a formal handover before parents could leave with their children, mobs began throwing stones at officials outside the school in the remote village of Jangebe when the girls were returned.
One person was shot in the stomach when security personnel opened fire and was carried away by others in the crowd.
Source:-https://www.channelstv.com/2021/03/03/shooting-spoil-reunion-of-freed-zamfara-schoolgirls-with-parents/