Sambo Meets With Buhari, Gives Report On Niger Republic Polls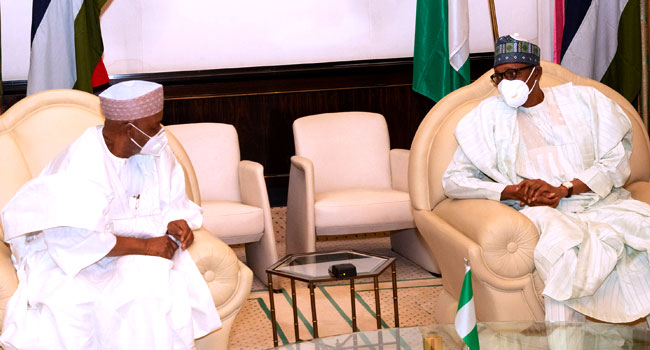 Former Vice President, Namadi Sambo, Monday met with President Muhammadu Buhari at the State House in Abuja.
During the meeting, the former vice president gave an update on his assignment as the ECOWAS Head of Mission on the election in the Republic of Niger.
He told the President that he met with all the stakeholders before the polls, which went into a run-off after the initial exercise in December last year was inconclusive.
Source:-https://www.channelstv.com/2021/03/08/sambo-meets-with-buhari-gives-report-on-niger-republic-polls/