COVID-19 Vaccination: Buhari Asks Governors, Others To Take The Lead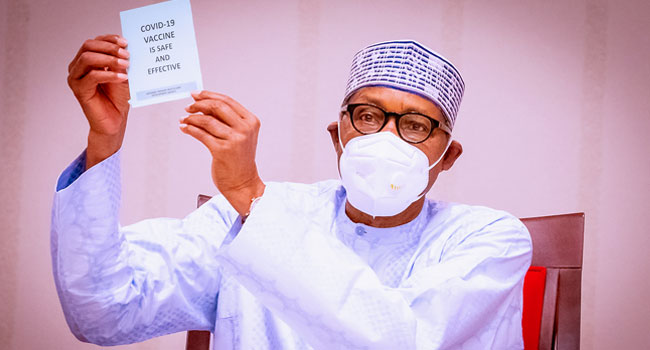 President Muhammadu Buhari has urged all state governments, as well as traditional and religious leaders to take the lead in the mobilisation effort within their environment and spheres of influence, as Nigeria launches the COVID-19 vaccination exercise.
He made the plea on Saturday shortly after he took the first dose of the AstraZeneca COVID-19 vaccine jab along with the Vice President, Professor Yemi Osinbajo, at the Presidential Villa in Abuja.
The President described his decision to take the vaccine in public as a demonstration of leadership and faith in the safety and efficacy of the vaccines.
Source:-https://www.channelstv.com/2021/03/06/covid-19-vaccination-buhari-asks-governors-others-to-take-the-lead/